Sports and Games
This has been an year of commendable achievements in the field of Sports and Games. We have hosted the Kannur University intercollegiate (Football "D-zone" and Boxing) championships in an excellent manner.
In association with Kerala basket ball association, we hosted 69th youth state Basket ball championship and Kerala state senior men Basketball Team coaching camp in our newly constructed indoor stadium.
Following students were selected to the Kannur University Team under various disciplines,
1
Akhil K.V
II Economics
Kabbadi
2
Sathyajith A
III Computer Science
Weight lift
3
Amal Tomy
III B.Com
Weight lift
4
Sreeraj P
II BBA
Tug of war
5
Adarsh Siby
I Computer Science
Tug of war
6
Amal Tomy
III B.Com
Boxing
7
Soyal James
II B.Com
Boxing
8
Jithin Joseph
III B.Com
Boxing
Anagha I B.Com represented Kerala team and secured gold in the junior national tug of war championship
TEAM CHAMPIONSHIP UNIVERSITY LEVEL
Boxing Men
I
Basket Ball Men
II
Weightlifting Men
III
Tug of war Men
III
Kabbadi Men
IV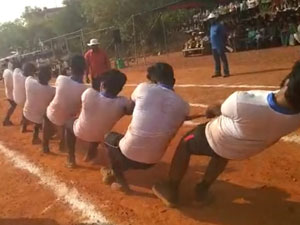 MEDAL WINNERS
This year we bagged five gold medals, four silver and four bronze medals in different items.
MEDAL WINNERS
1
Sathyajith A
III Computer Science
Weight lift
gold
2
Amal Tomy
III B.Com
Weight lift
gold
3
Sreehari
III Computer Science
Weight lift
Bronze
4
Jino Jose
I Economics
Pole Vault
Bronze
5
Jithin Joseph
II B.Com
Boxing Men
gold
6
Soyal James
II B.Com
Boxing Men
gold
7
Amal Tomy
III B.Com
Boxing Men
gold
8
Hariprasad
III Computer Science
Boxing Men
Silver
9
Abhinand
III Microbiology
Boxing Men
Silver
10
Amal Abraham
I B.Com
Boxing Men
Silver
11
Maneesh
I Economics
Boxing Men
Bronze
12
Akhil Praveen
II Physics
Taekwondo Men
Silver
13
Sreeraj P.
II B B A
Inter University Tug of war
Bronze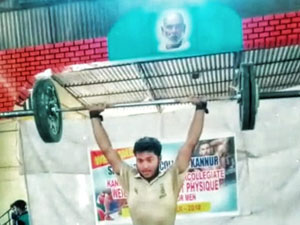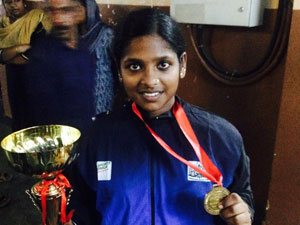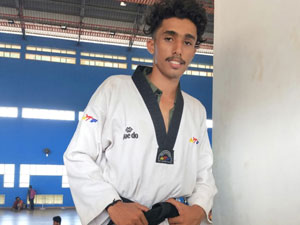 This year more number of teams as well as students participated in the intercollegiate tournaments. The following teams were participated in the Kannur University Tournaments,
&nbsp&nbsp 1. Football
&nbsp&nbsp2. Basket ball
&nbsp&nbsp3. Volley ball
&nbsp&nbsp4. Hand ball
&nbsp&nbsp5. Kabbadi
&nbsp&nbsp6. Kho Kho
&nbsp&nbsp7. Weight lifting
&nbsp&nbsp8. Badminton
&nbsp&nbsp9. Chess
&nbsp&nbsp10. Swimming
&nbsp&nbsp11. Boxing Men
&nbsp&nbsp12. Tug of war
&nbsp&nbsp13. Taekwondo

&nbsp&nbsp&nbsp&nbspThe intramural and extramural tournaments were conducted on department basis. The annual sports day was held on 22nd February 2019. The overall championship in the annual sports and games is secured by the Dept. of Commerce.