Sargasangamam
Objective
Sargasangamam is the literary club of St. Pius X College which was started with the intention of promoting serious reading on literature and creative writing among students.
Activities
The gatherings of the members analyze and discuss short stories, novels and poems written by famous writers as well as those written by the members. The preference is usually to Malayalam stories and poems.
Seminars, competitions for short story writing or versification for the first year students, musical programmes, recitations etc are conducted. Students express their feelings and reveal ideas during the discussion sessions.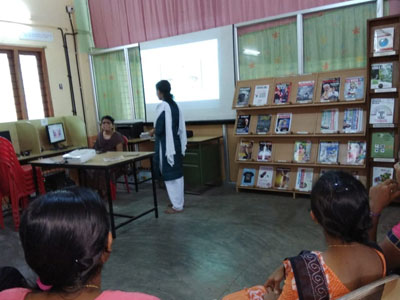 The literary club of St. Pius, "Sargasangamam" conducted various programmes during this academic year. The poetry collection (written by students and teachers of the college) 'Soonyathayile delete buttonukal' was released by the famous writer Ramesan Blathoor on 20th June 2018. A short story writing competition for students was conducted in October 2018. A short film review writing competition was held in December 2018. Moreover, Week of Reading celebration, Reading competition, Quiz competition, Book reviews, Caption competition (both for teachers and students)etc were conducted in association with the college Library and Bodhi club. The winners of various competitions were awarded.