Sargasangamam
Objective
Sargasangamam is the literary club of St. Pius X College which was started with the intention of promoting serious reading on literature and creative writing among students.
Activities
The gatherings of the members analyze and discuss short stories, novels and poems written by famous writers as well as those written by the members. The preference is usually to Malayalam stories and poems.
Seminars, competitions for short story writing or versification for the first year students, musical programmes, recitations etc are conducted. Students express their feelings and reveal ideas during the discussion sessions.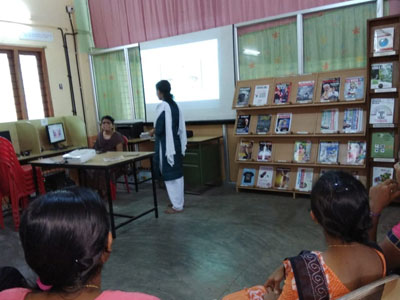 A Quiz Competition was arranged during Independence day celebration 2016 on 16.8.2016. the Quiz competition was based on India's freedom struggle. in the programme, CS scored first, Economics scored second. Moreover, an Essay competition was conducted on 16.3.2017 about the Topic, "Fascist tendencies in Indian Education system". In the competition first prize bagged by CS and Second prize goes to Physics.